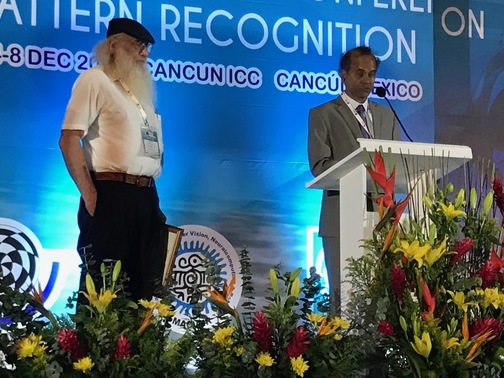 Professor Haralick Receives the
King-Sun Fu Prize at the 2016
ICPR conference, Cancun Mexico
December 4, 2016

The award is given to only one person every two years by the
International Association for Pattern Recognition. Professor
Haralick is the 15th recipient. The citation of the award is:


For contributions in image analysis including remote
sensing, texture analysis, mathematical morphology,
consistent labeling, and system performance evaluation.